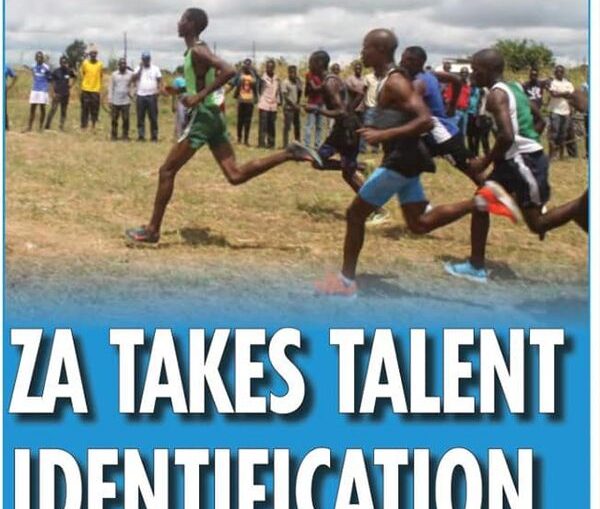 By Mathews Ndandula in monze.
Zambia athletics has successfully staged the talent identification tournament held at Monze police sports ground.
The event which saw about ten teams participating made the local leadership happy.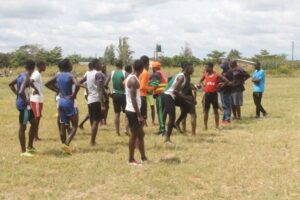 Monze Council chairperson Pathias Samakonga said these type of events must be windened to make the youths active and stay away from bad vices. " in this time of covid-19 sports plays a critical role to keep our youths fit, the people around here are happy, the Royal Highness chief Monze is also here and very happy so as a guest of honor am happy to host an event like this and I would like to encourage our youths to take sports seriously," he said.
And Zambia Athletics vice president Captain Bernard Bwalya has thanked the Ealis Mpondela led administration for facilitating the tournaments and other activities around athletics. " it's a good tournament we didn't expect it to be this big and to this turn out we thank Southern province area board who managed to organize such kind of an event, we want to thank also our president Mr Elias Mpondela who managed to come up with such a team that can easily at least manage to organize this kind of event.
We are thankful to the area board of southern province for inviting us to the tournament this is really good am happy with the turn out this shows that Athletics can also followers just like soccer you can see even chief Monze is here with us and other government officials representing the district," said Captain Bwalya.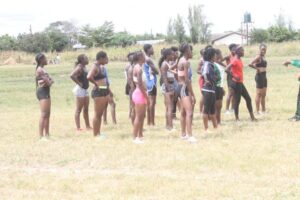 "we have seen the talent that is here we have realized that getting back to the grassroots is the only way we're going to improve the sport in our country you can see the talent that he has been showcased here maybe if we tap more from here it can bring more glory.
we want to encourage other area boards in the country provincial area boards to take up this initiative of organizing these events because it's from these events where we tap the talent to represent us in the national team," said ZA vice president captain Bernard Bwalya.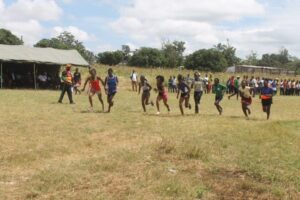 And Zambia Athletics general secretary Davison Mung'ambata said the tournament is aimed at talent identification and no qualifications of any Tournament are expected from it. "They will be no qualifications here it's just talent identification because this track is not certified so what we are doing here is just talent identification for national event, we had field and track events field is what you saw the shot put, javelin in short all the throws and when we say track is running hundred meters and many more am very happy because this is for both men and women the turn up is very impressive," said Mung'ambata
Chief Monze was among the noted prominent people who were in attendance.