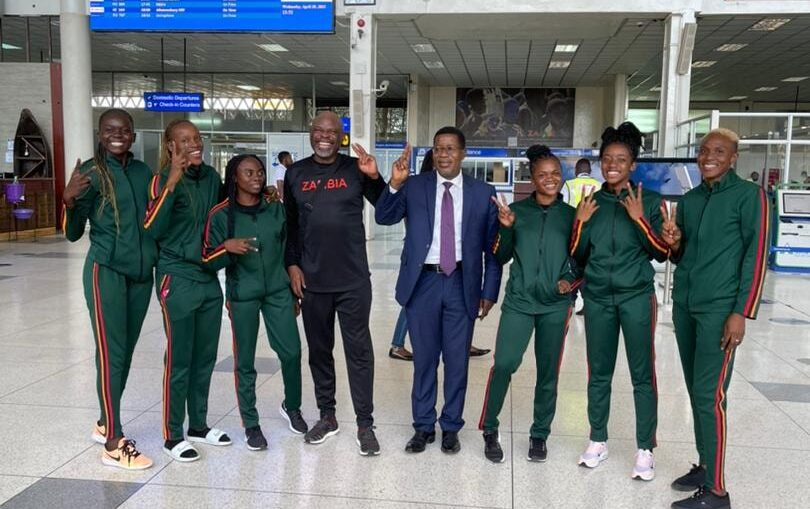 The Zambia Athletics women National Team have left for Poland, the team qualified for the world relays in Poland after running a national record at Heroes Stadium during the All Comers Meet on 11th April 2022.
The ZA president, Mr. Elias Mpondela was at the Airport to encourage the ladies ,in his send off remarks he said go and shine and make Zambia proud he wished the team the best of luck and thanked everyone who came on board to support this journey.
Athletics National coach, Douglas Kalembo thanked the association for their effort during this difficult time especially with COVID 19 at play and for making sure that this journey was a success and the Team Captain Rhoda Njobvu, thanked the association, the sponsors and various clubs where the Athlete are coming from for the job well done she said it wasn't easy but with the support from different sponsors the journey became successful.
Team Zambia
Rhoda Njobvu
Lumeka katundu
Hellen makumba
Suwilanji Mpondela
Niddy Mingilishi
Abigail sepeso
Douglas Kalembo (Coach)
We wish our women the best of luck
The relays will take place on 1st and 2nd May in poland
Let the world know that there is zambia
The team is proudly sponsored by Lyawa Lodges Travel and Tours and Africanas Zambia