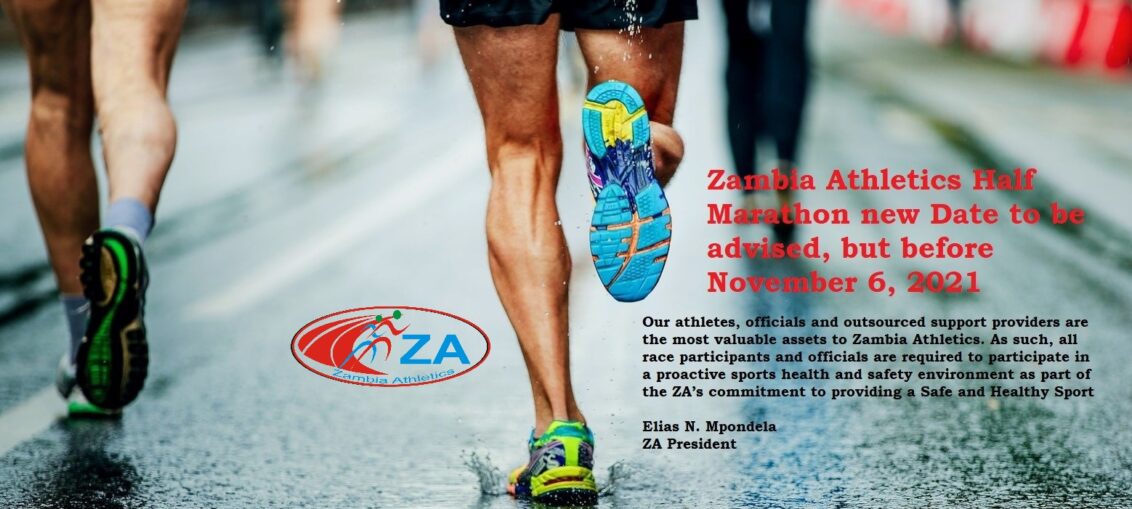 The Zambia Athletics (ZA) Management regret to advise its participants and the general public that, the Half Marathon dubbed "Race2Beat COVID –19, 2021 which was scheduled to take place on August 7, 2021 at Heroes Stadium will not take place as scheduled, but moved to a date to be communicated, but not later than November 6, 2021.
This decision is in view of the continued numbers of the covid-19 cases and as advised by the Ministry of Health and the Athletic partners.
Our athletes, officials and outsourced support providers are the most valuable assets to Zambia Athletics. As such, all race participants and officials are required to participate in proactive sports health and safety environment as part of ZA's commitment to providing a safe and healthy sports activities
All registered, would be participants and paid up participants are urged to continue training while observing the health guidelines.
For further detail , kindly visit our website on www.zambiaathletics.com or send us an email; [email protected] or call the Secretariat on 0966 330516/077 0376015
We deeply regret the inconvenience