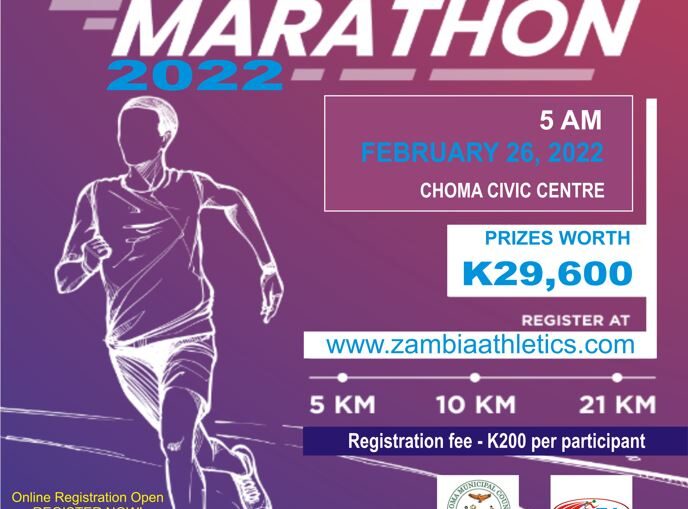 Be a part of Choma's first ever Mayor's Half marathon to be held on the 26th of February, 2022 in Choma district.
The event which is aimed at promoting wellness is being organized by the Choma District Commissioner's office and Zambia Athletic (ZA).
This event will include the 10k and 5k supporting races with the main race being the 21km Half Marathon Race.
The marathon will be used as an assessment and selection for the athletes for that will represent Zambia at the World Athletics Half Marathon Championships to be held on the 27th of March, 2022 in Yanghou, China.
We are looking for partners, local businesses and organizations to help us make this occasion special and colorful for our community.
During the event, a slot to advertise your business will be available at the venue at a fee of K7,000. These funds will be channeled towards the organizing of the event.
More than 400 professional and 1000 amateur athletes across the country are expected to participate in this event.
Also, more than 15,000 supporters are projected to be in attendance throughout the marathon and after party.
As a trusted organization, your involvement will help highlight the importance of recognizing athletes and talent identification among the youths across the country that will represent the nation in different global championship.
We hope that you will join our partnership in helping athletes achieve their dreams.
Online registration is open! Register NOW!