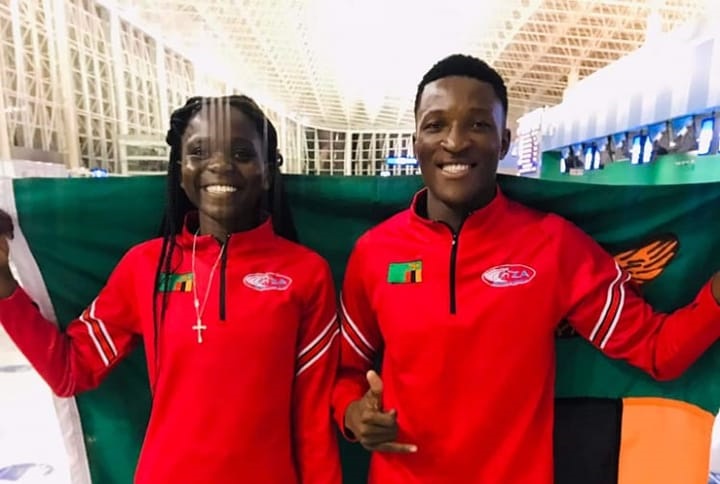 African Champion in 400m men,Muzala Samukonga and 400m Women Silver medalist Niddy Mingilishi last evening left for World Athletics Championship to be held in Oregon in the United States of America. Muzala and Niddy will compete with the world best 400m athletes.
The team left through KK International Airport aboard Qatar Airlines and are expected to arrive today. The championship will commence on July 15 -24, 2022 and will be televised on Supper Sport.
The trip is fully sponsored and supported by the Ministry of Sport through the National Sports Council of Zambia.
Go Zambia Go